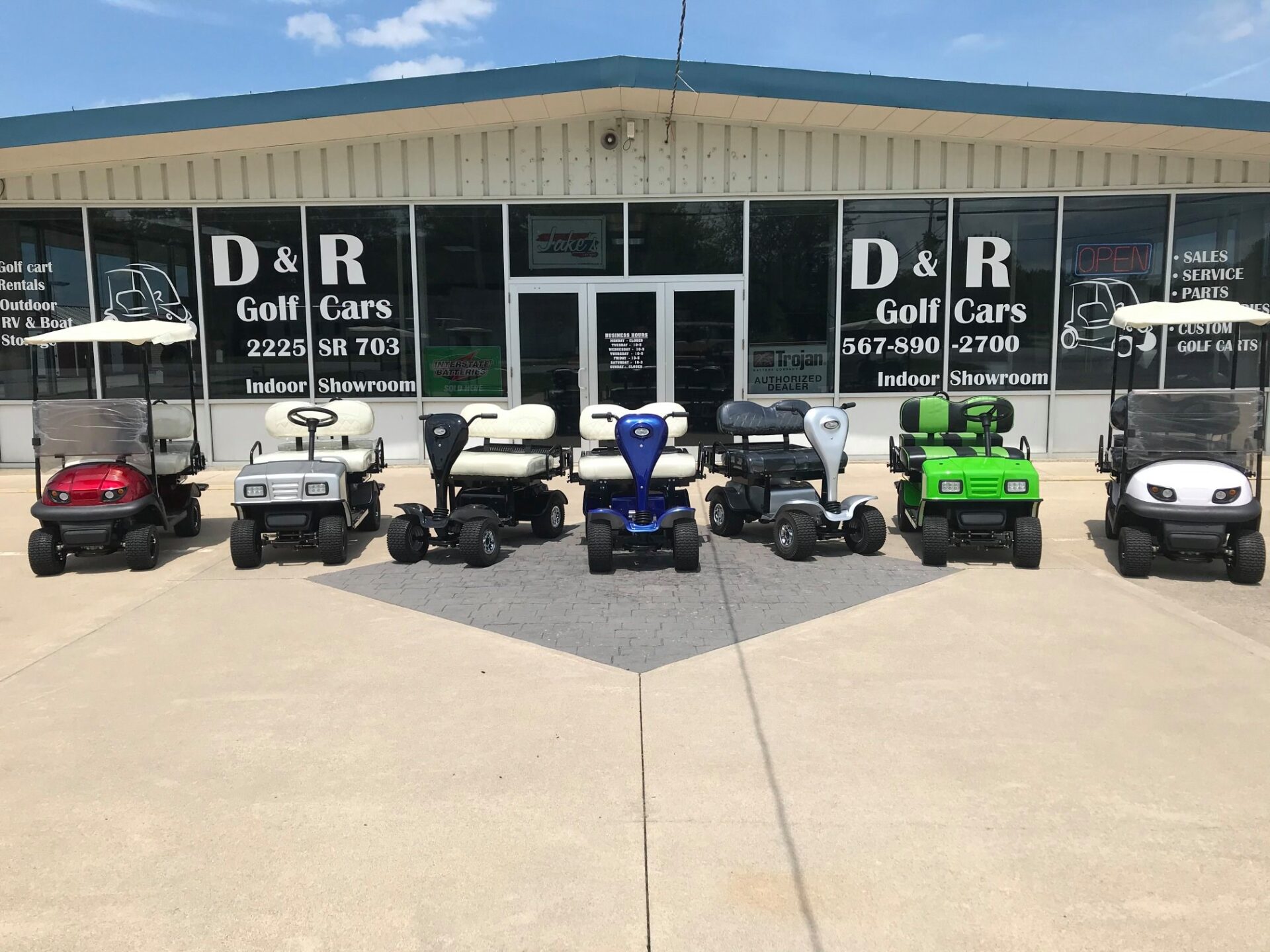 About D & R Golf Cars
D & R Golf Cars is a local family owned and operated custom golf cart shop that prides itself on having a one-of-a-kind selection, along with offering other various products and services. Established in 2015 here in Celina, Ohio, we serve Auglaize County, Mercer County, and the surrounding areas. It is our mission here at D & R Golf Cars to offer products and services based on our integrity, loyalty, and the quality we strive for; along with bringing the latest in cutting edge technology to provide the best in the business for our customers. Our product line has grown to include new Bintelli LSV golf cars, used custom golf carts, along with Bintelli electric bicycles, and Cricket miniature golf carts.
D & R Golf Cars offers custom golf cart and miniature golf cart accessories. Our fabrication department works hard to make anything you can imagine. We know that everyone's needs are different when it comes to your mode of transportation. We have you covered with a wide selection of options to customize your ride for any use that you have in mind. If we don't have it on the floor don't worry; we can customize it to meet your needs including custom seats, golf bag holders, custom rocker panels, sound bars, extended roofs, enclosures, and more. We even offer custom miniature golf cart trailers and attachments. Our goal is for every one of our customers to ride into the sunset with a smile on their face, ready to enjoy their new purchase.